Some Various paintings and Illustrations. Some done for specific projects. Others done and then selected
because it fit with a specific project. Others done simply as a study.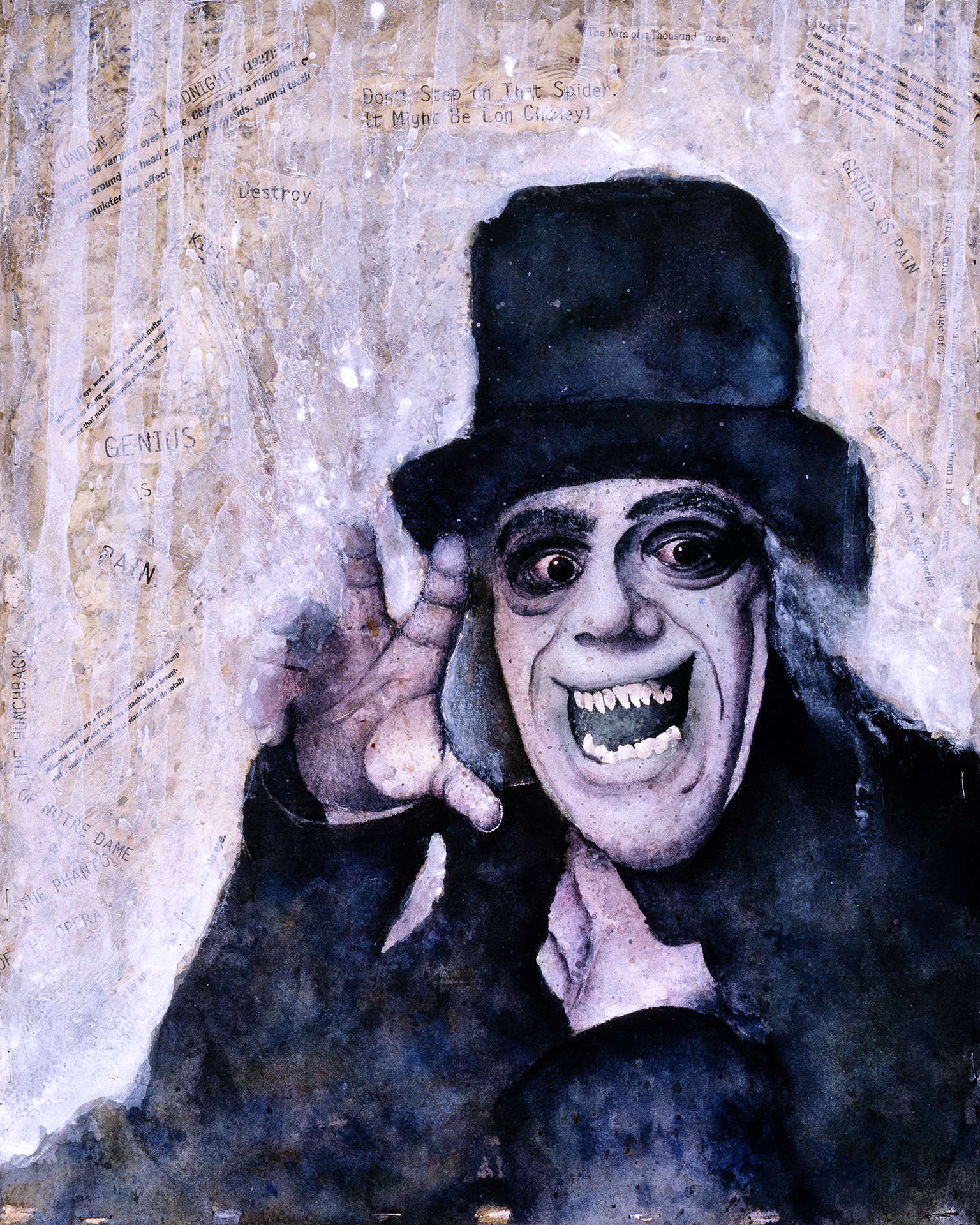 Experimental Type Project. Illustration.

Mixed Media. Watercolor, colored pencil, x-acto scratching, collage, matte medium, thinned gesso, coffee, (poured on the painting, but I probably drank some too.)

Based of a photograph of Lon Chaney from the now lost movie "London After Midnight." I took text from Lon Chaney's Biography,
and used it throughout the painting.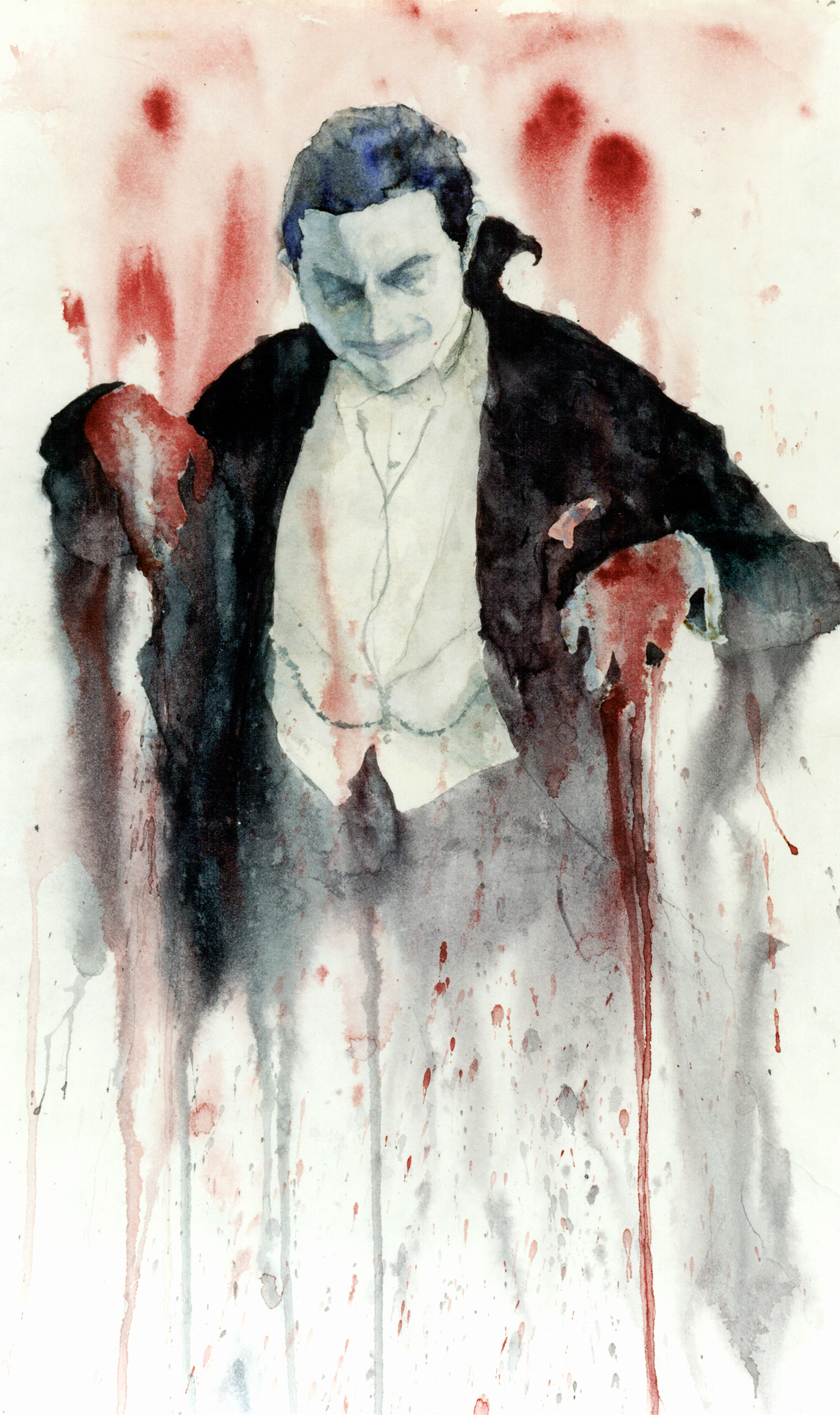 My main focus of this piece was to do a very quick 5 minute painting, focusing on the energy and vitality of the piece.
Using the very familiar photograph of Bela Lugosi, and making sure the likeness was accurate when sketched, I did a very
loose painting, leaving most the bottom unfinished as I wanted it to seem as He had just stood up and to capture that
movement with loose wet in wet watercolor.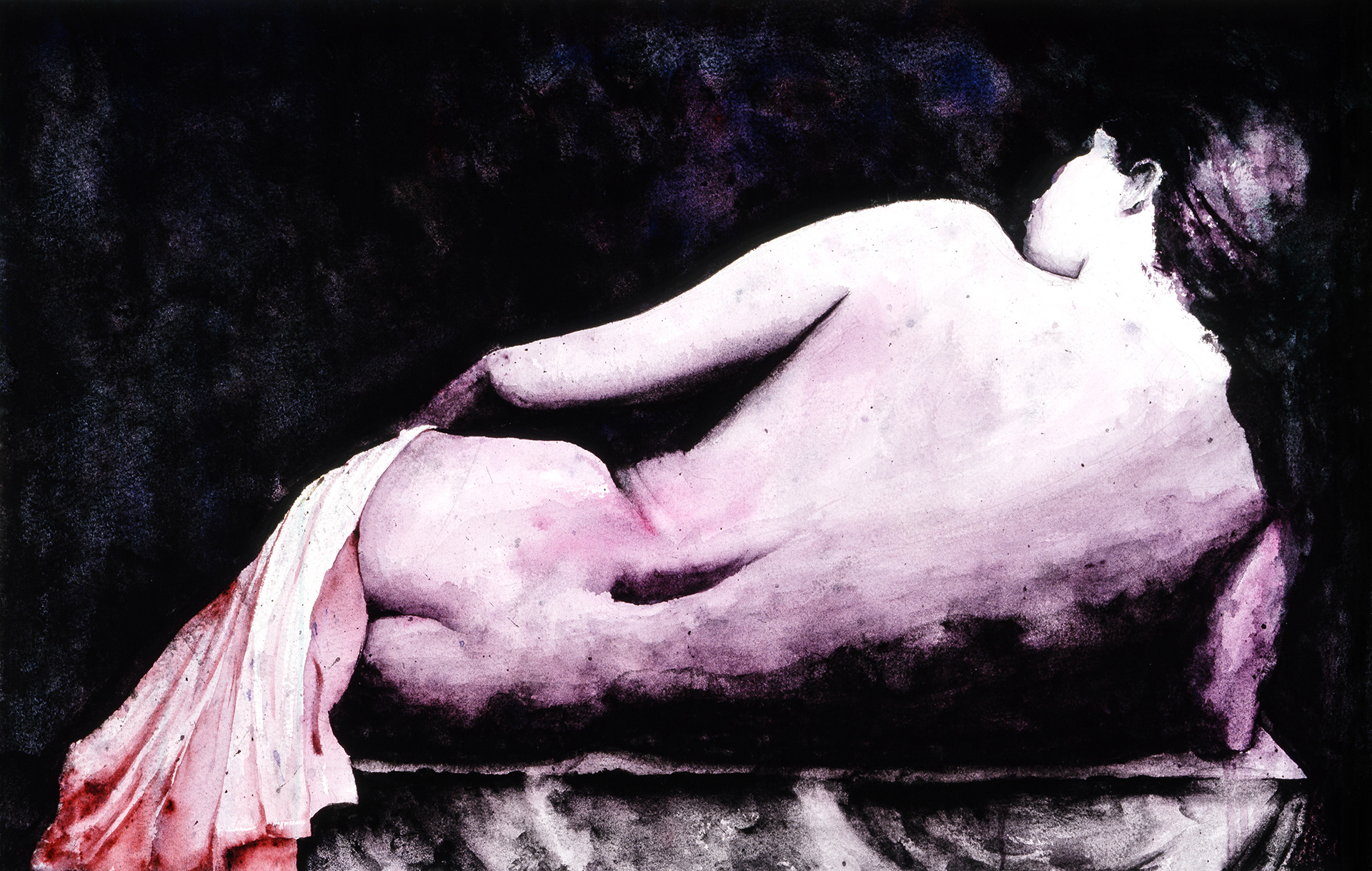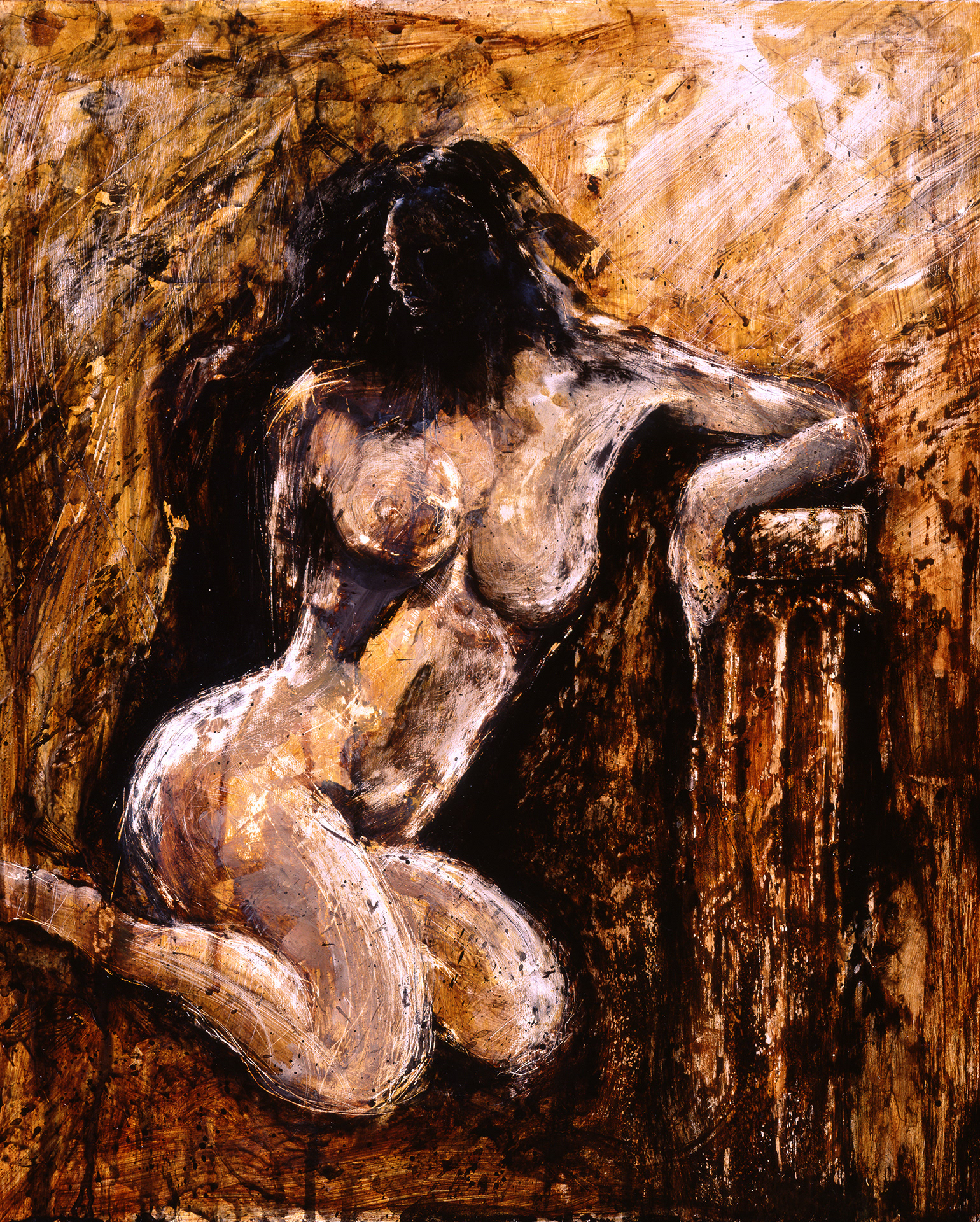 Acrylic on Masonite. 22x28
Experimenting with some new materials. Painted from a live session. I had never worked on Masonite and it proved very
difficult to work with. It was extremely smooth and it forced me to work in thin layers, building up glazes, but could not get highlights to work when I went back in, so instead of adding them I removed them, literally scraping away layers with a
razor blade. Love Happy accidents and being forced to work out of my comfort zone.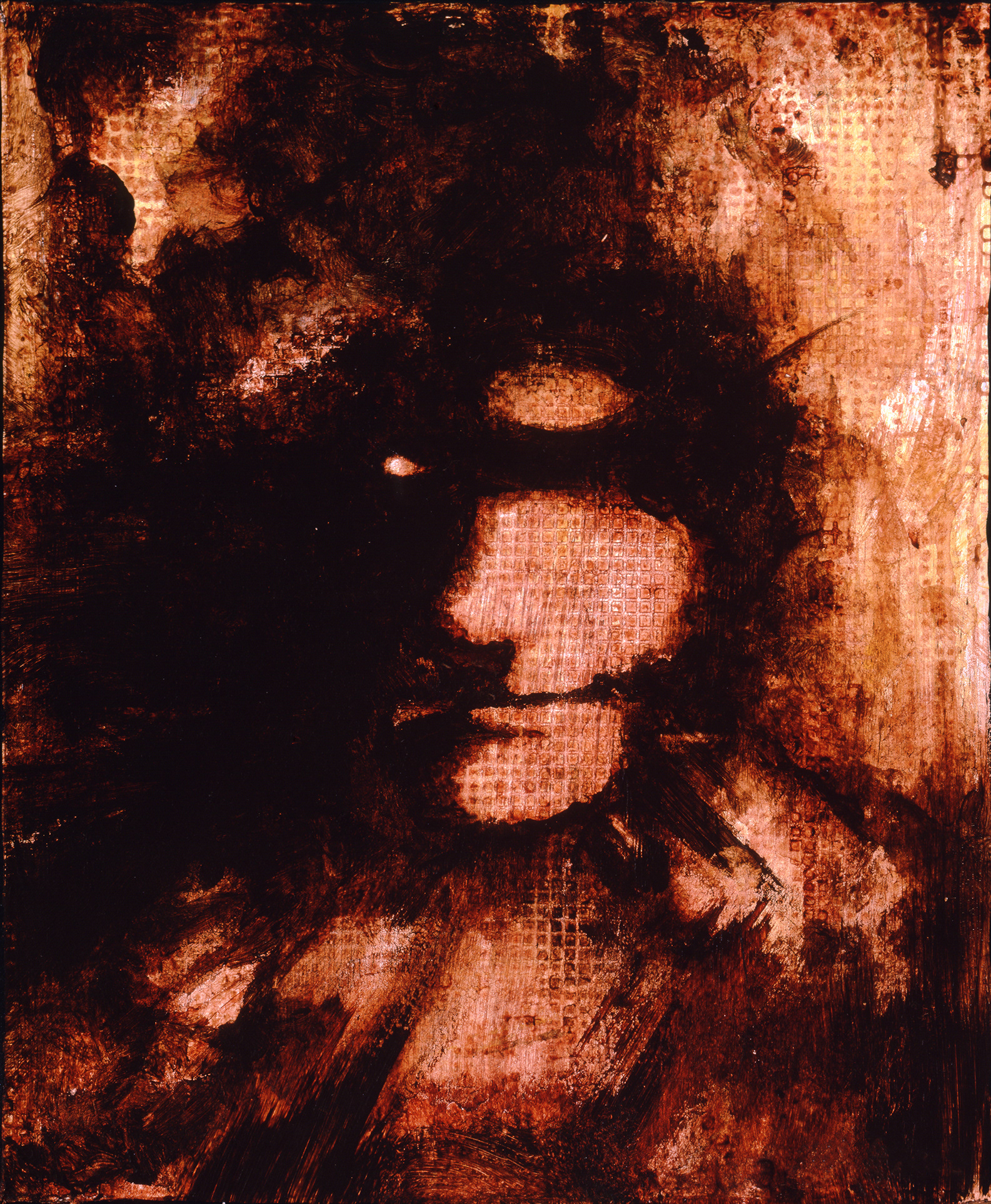 Study. Acrylic and watercolor on cardboard. (Fed ex box)
Done as a quick, 5 minute study, experimenting with a plastic screen as a resist.