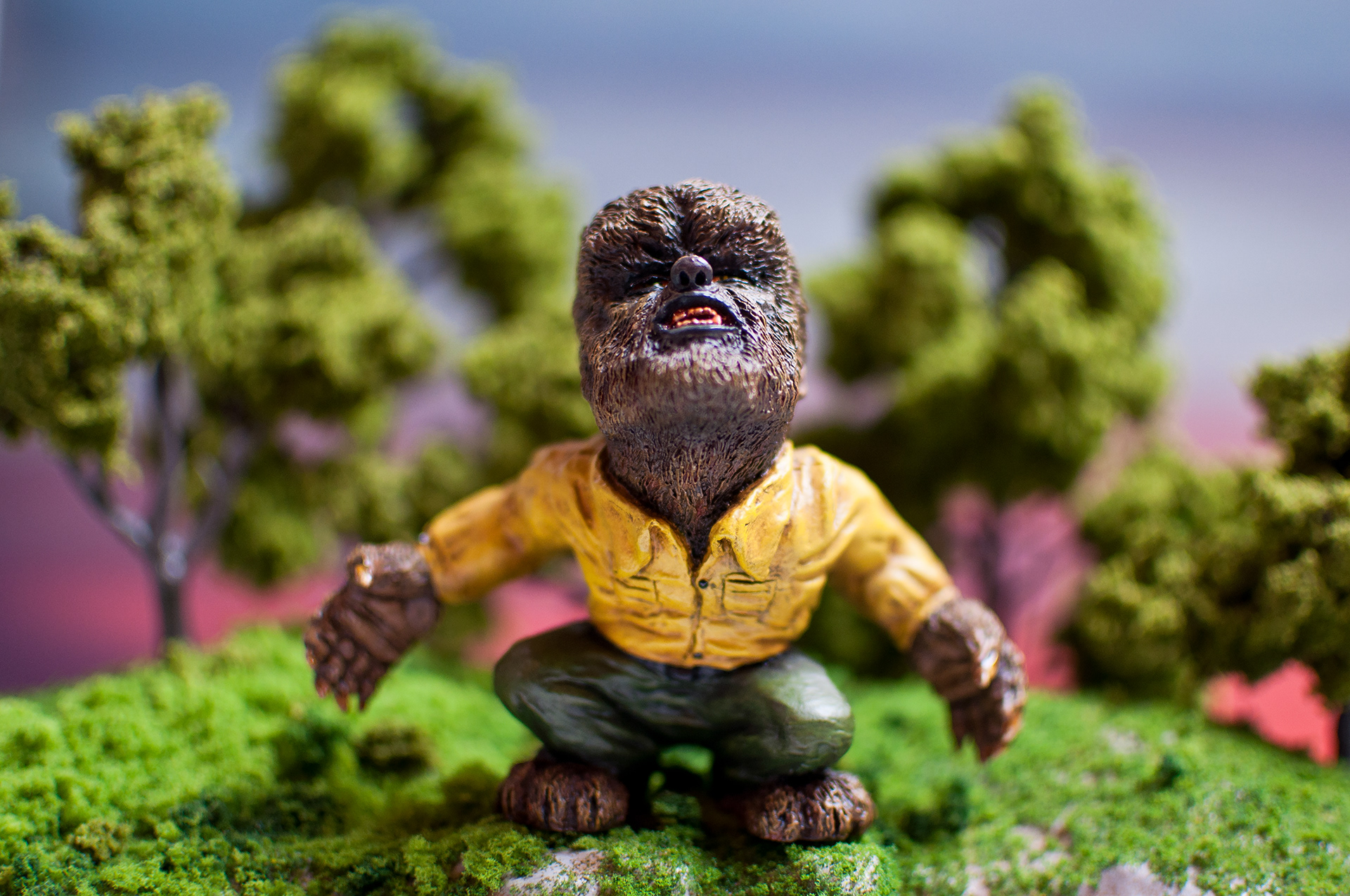 Miniature Set/Environment Designs
A photo series.

I was given a task of making a series of photographs with toys. I took that and went one step further. I wanted to create
little sets and dioramas and from the beginning had the intention of lighting the set on fire for the Godzilla. The entire set
is hand built. The sky backdrops are my photos, printed on a large format printer and placed behind the sets.

The werewolf and Godzilla are Super deformed resin kits built and painted by me. They are about 3-4" in scale.